Tucson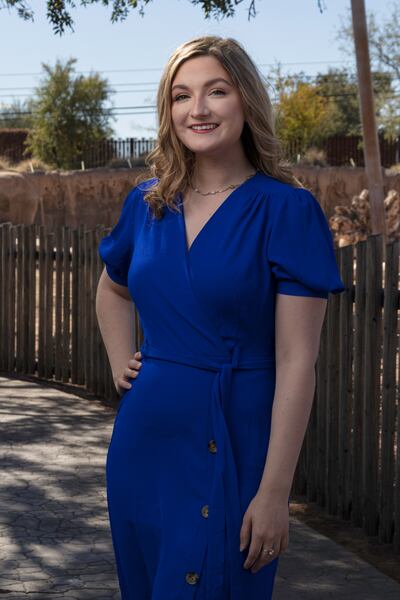 Mikala Novitsky joined 13 News in January 2021 as a reporter and producer.
Mikala received an Honors Degrees in Mass Communications from the University of Central Oklahoma, where she gained experience as an anchor, reporter and producer for UCentral News. The newscast in which she held an anchor role placed first for the Best Newscast Award in the eight-state competition for the Great Plains Journalist Awards in 2021. She was one of the founding members of UCO's Central Diversity. The show won second for the Best New Media Category in the 2020 Oklahoma Broadcast Education Association awards. Mikala was also named Most Professional Student in 2020.
Mikala grew up in Midwest City, Oklahoma but has quickly adapted to her new home. She loves the beautiful mountain scenery, the fantastic food and the interesting wildlife, including an encounter with a pack of javelinas her very first night in Tucson at her apartment parking lot!
When she is not reporting Mikala loves to read, write, try out new restaurants, attend the theatre and go on walks with her loveable and crazy Great Dane, Cleo.
Please contact Mikala with any story ideas or just to chat or say hello.
Contact Mikala
• Email: mikala.novitsky@kold.com
• Facebook: https://www.facebook.com/MikalaNovitskyTV
• Instagram: https://www.instagram.com/howverymikala/
• Twitter: https://twitter.com/mikalanovitsky