Reporter
Tucson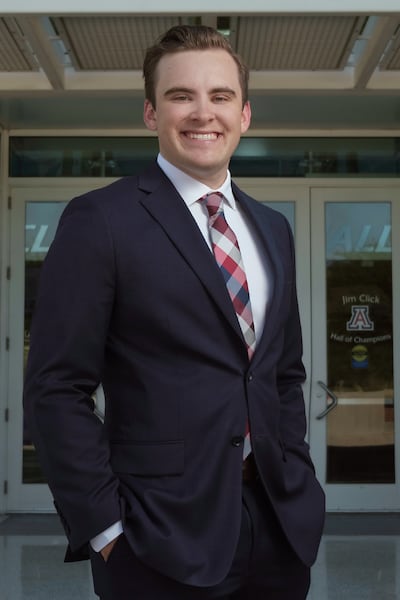 Jack came (back) to Tucson in September of 2022 as a reporter after spending two years at a station in Binghamton, NY.
Jack is originally from Tucson and spent one year at Catalina Foothills High School before leaving for San Diego. He then came back and went to the University of Arizona where he majored in Broadcast Journalism and minored in Business Administration. He also spent his college career with UATV and three years with the Daily Wildcat as a sports reporter and Sports Director.
KOLD reporter Jack Cooper
During the pandemic Jack packed his bags and went thousands of miles east to upstate New York to work as a morning producer. He then moved to reporter and quickly jumped to morning anchor during his time in Binghamton.
Now back in the heat, Jack is looking forward to Wildcat basketball and football games and the delicious food all throughout southern Arizona.
Always feel free to reach out to Jack for story ideas and food recommendations!
• Email: jack.cooper@kold.com
• Facebook: https://www.facebook.com/jackwcooper23
• Instagram: https://www.instagram.com/jackwcooper23/
• Twitter: https://twitter.com/jackwcooper23