Anchor
Tucson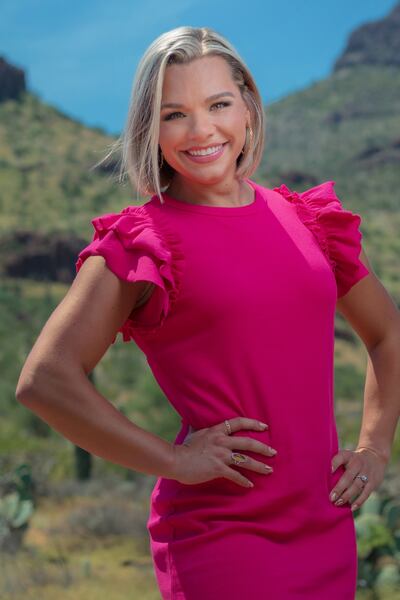 Carsyn Currier joined 13 News as a morning reporter in August of 2021.
Carsyn is a mid-western girl from Peoria, Illinois, but is no stranger to Tucson. She graduated from the University of Arizona with a double major in Broadcast Journalism and Communication, and a minor in Film and Television in 2019. Prior to graduation, Carsyn spent her senior year working in the KOLD Newsroom, interning with the sports and news departments. She was also one of two students who received the Marshall School of Journalism's Excellence in Broadcast Journalism award in 2019.
Following graduation, Carsyn got her start in TV news as a Multimedia Journalist in Southern Oregon at KTVL News 10 in Medford, Oregon. After filling in as the 11PM Weekday Anchor for five months, Carsyn was promoted to Weekend Anchor where she produced and solo anchored both the 6PM and 11PM weekend newscasts. Throughout her journey at KTVL, Carsyn covered three wildfire seasons, one presidential election, breaking news and a worldwide pandemic. Most notably, Carsyn was on the front lines of the 3,200 acre Almeda Fire in 2020 that burned down 2,000+ homes and made national news.
KOLD reporter Carsyn Currier
Carsyn cherished her time in Southern Oregon, but her heart ached to be back in Southern Arizona, where she feels most at home. When she is not reporting the news, you can find her and her husband, Anthony, hiking, enjoying delicious Mexican food and watching the Arizona Wildcats, Beardown! Anthony is a University of Arizona Football Alumni, so Arizona Stadium holds a huge place in their hearts!!
Always feel free to send Carsyn story ideas or reach out to say hello!
• Email: carsyn.currier@kold.com
• Facebook: https://www.facebook.com/carsyn.currier.5
• Instagram: https://www.instagram.com/carsyncurrier/
• Twitter: https://twitter.com/CarsynCurrierTV