Video sparks investigation at Sahuaro High in Tucson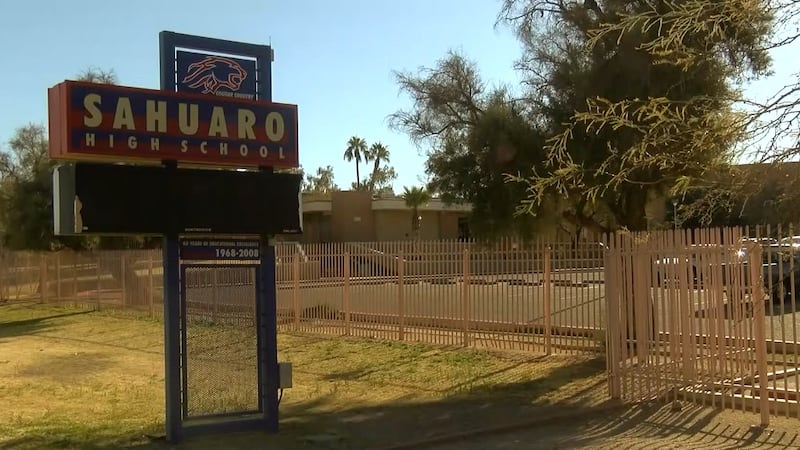 Published: Sep. 22, 2023 at 6:02 PM MST
|
Updated: Sep. 22, 2023 at 6:26 PM MST
TUCSON, Ariz. (13 News) - A video depicting "simulated sex acts" has sparked an investigation at Sahuaro High in Tucson.
The Tucson Unified School District said while the video "does not show sexual intercourse" it is the reason investigation. The district confirmed it involves some players on the Cougars' football team.
The football team's general manager told 13 News that 14 players were suspended.
"This is not a hazing incident as the investigation did not yield any evidence of coercion," the district said in a release to 13 News.
Tucson Unified said the students involved are "being held accountable by pending disciplinary action to be taken by the Sahuaro football program as well as additional disciplinary consequences assigned for violating the district's Student Code of Conduct."
Be sure to subscribe to the 13 News YouTube channel: www.youtube.com/@13newskold
Copyright 2023 13 News. All rights reserved.